Mr. Jacob is a returning client whose attention was drawn to my floral designs. In the course of my work, I have repeatedly reached for froms the world of fauna and flora. However, after conducting an interview and presenting a few concepts, we started to wonder if this was the right direction. Mr. Jakub wanted to include a bolder message in his wedding rings, referring to the strength of the feelings shared by the spouses.
Love between two people is like fire. It ignites the whole inside and releases the best in us. It enables noble, not selfish deeds. In order for its heat not to die out, it is necessary to take care for it as for a literal flame. Love must be constantly shown and deepened both in word and in deed. This deep symbolism prompted me to design wedding rings that would refer to the power of love.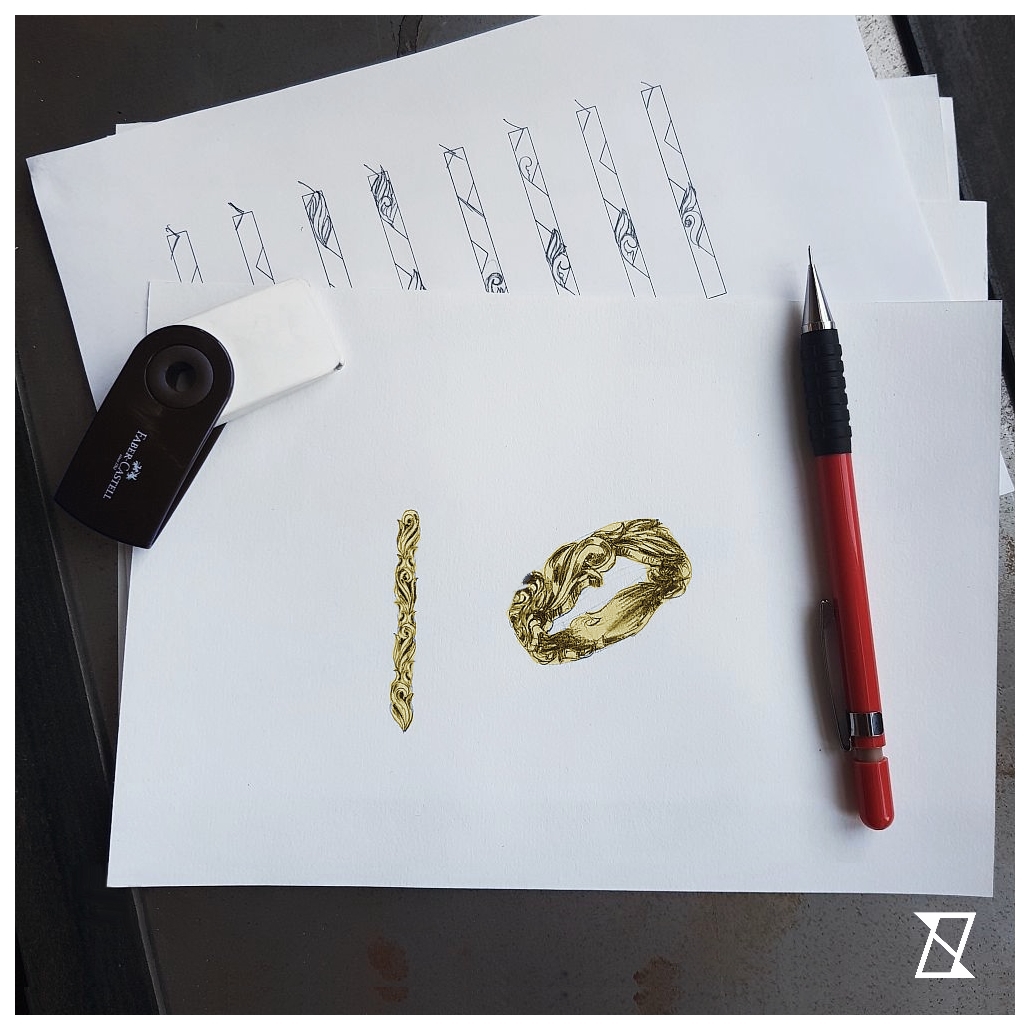 After analyzing the different variants, I decided to present Mr. Jacob my project with the fire of love. The arrangement of the flames is reminiscent of a plant relief, thanks to which the openwork pattern can be read in two ways. The women's wedding ring was completed with a rainbow topaz set using the pave method. This kind of stone was previously used in an engagement ring.
Then the whole thing was decoratively engraved to give a three-dimensional feeling and polished to a shine.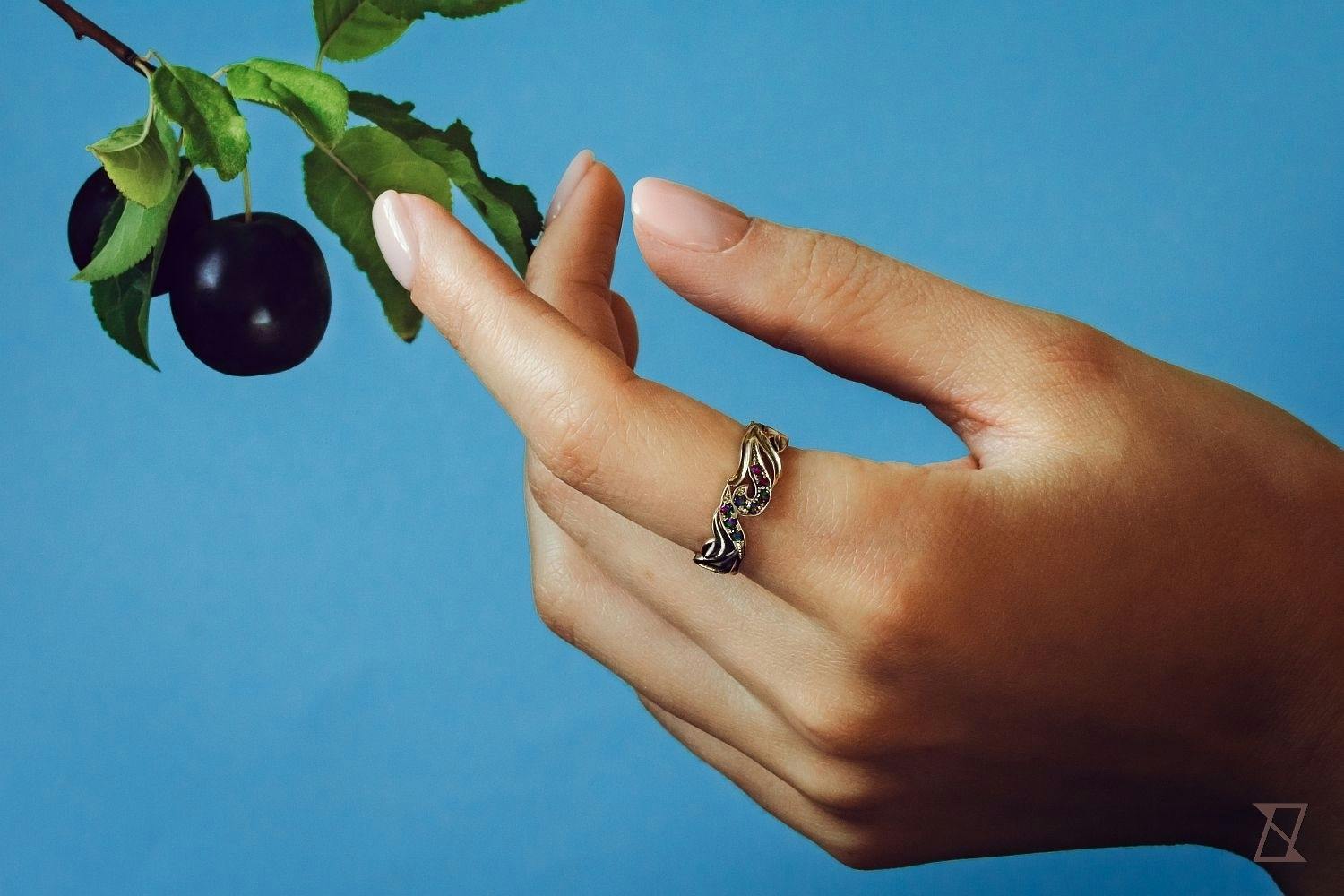 I invited Light Laboratory to take a studio photo of the rings. It is currently one of the best jewelry photography companies in the world, working with such uncompromising brands as Ichien, Izmestiev Diamonds, Argau and Ilgiz F.