Men's jewelry often symbolizes power. For centuries, princes and kings have used rings to emphasize their rank. That is not unusual.
In the Middle Ages, you could buy an entire settlement for a signet ring. Currently, the symbolism of men's jewelry has not lost its relevance.
This signet ring was designed for a customer who worked in one of the Soviet nuclear weapons depots in Poland. It was quite a power, especially in the context of the modern political arena. In charge today are those, who has the keys to the heads at hand.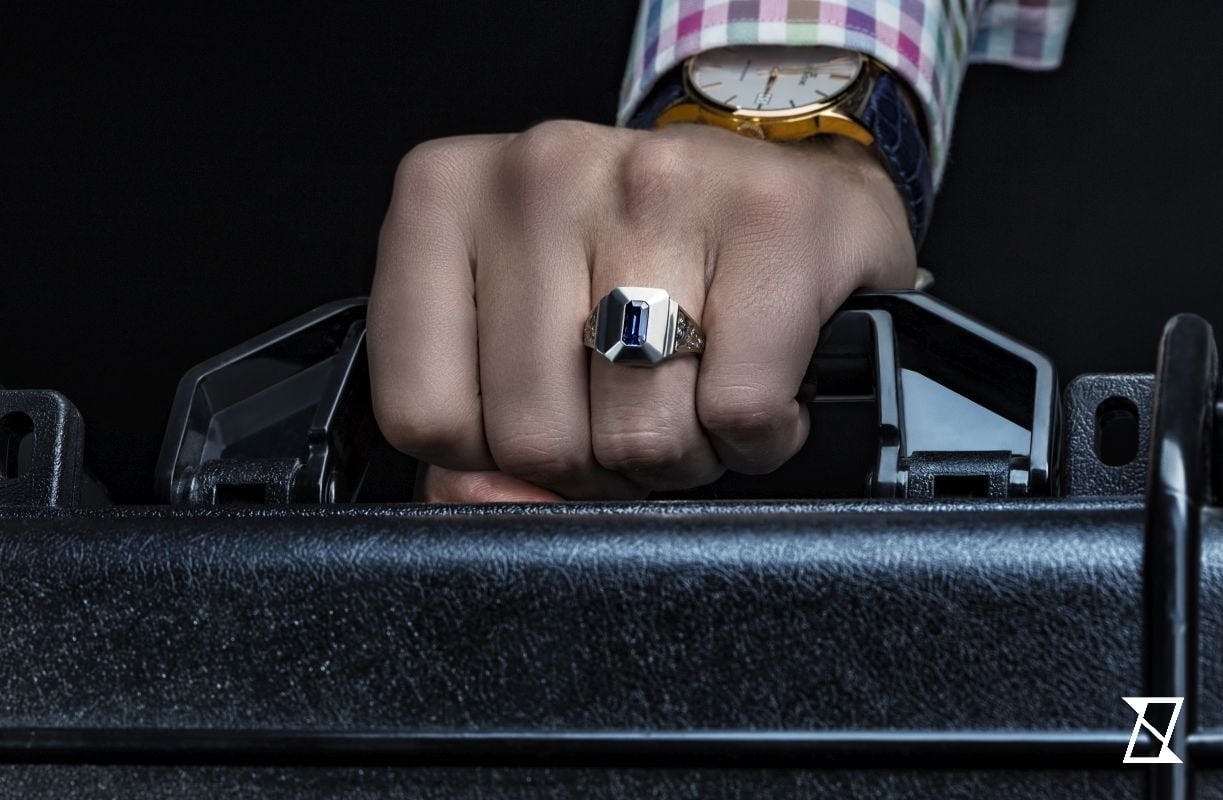 The signet ring was hand crafted in palladium white gold. I designed a meandering engraving especially for this ring. Sapphire comes from Ceylon. It is characterized by the highest clarity, color and cut.