Winter is the time when vegetation falls asleep. The temperature drops, and with time everything is covered with white fluff. There is, however, a variety of flower that does not yield to this time of year and blooms despite unfavorable conditions.
The Tibetan hellebore (Helleborus thibetanus) comes from the western, mountainous regions of China above 2000 m above sea level. The life cycle of this flower is opposite to that of the rest of the plants. It goes through a midsummer period and dies completely in mid-summer, to reappear before spring arrives.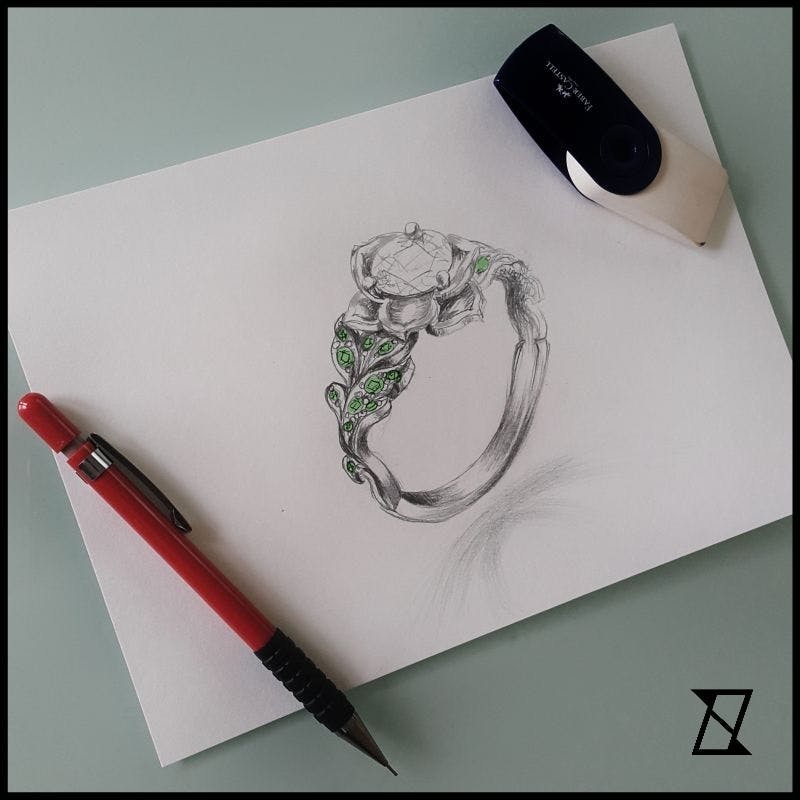 This flower is a symbol of perseverance, eternal love and peace. It also inspired me to create a unique ring. The main binding is in the form of petals surrounding the central stone with a weight of 3 ct, color E and VVS1 clarity. The wedding ring is made of leaves sprinkled with green tsavorite. The jewel is made of solid white 14k gold.