Tasteful jewelry is like a favorite perfume on a romantic evening. It is not necessary, and yet it perfectly complements and adds sparkle to a special moment.
However, unlike perfumes, jewelry has a personality of its own. You can touch it and remember that you are wearing it. It adds confidence and courage to face new challenges. It is a pleasant moment to return to your comfort zone.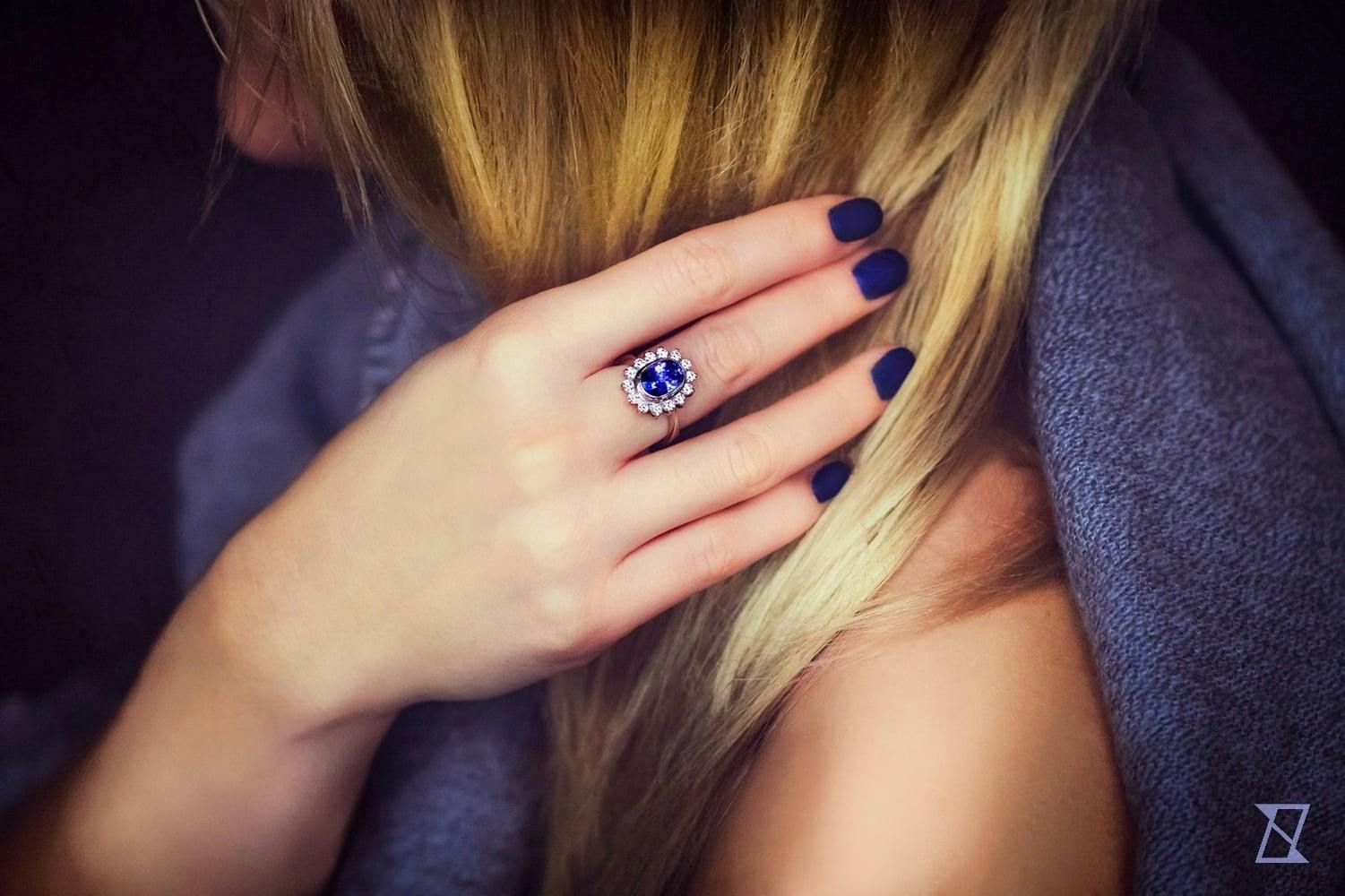 I made the following ring for a well-known artist from Warsaw, Mr. Łukasz Stokowski, who gave it to thank his fiancée for his beautiful daughter. The assumption of the project was to combine sapphire with diamonds. I started by looking for the main stone and found a suitable jewel with a beautiful, deep color, weighing 2.50 ct, from Sri Lanka. It is surrounded by a flower halo set with diamonds weighing a total of 0.75 ct. Everything is handcrafted in 14k white gold.