Long ago, geologists thought there was only one type of yellow sapphire. However, as new deposits were discovered in eastern Australia, Thailand, Sri Lanka, Madagascar and East Africa, it turned out that the stone comes in various tones from orange to pale yellow.
The most desirable color is bright yellow called Pukhraj, which is a symbol of wisdom and wealth. In many cultures, this color is also a synonym of courage in overcoming boundaries and setting new directions.
Few years back I made an engagement ring for Mr. Lukas, which is one of the six elements of the jewelry set. The concept is that each element of the set should have stones of a different color. As the ring was with a blue sapphire, Mr. Lukas decided to make the bracelet with a yellow sapphire.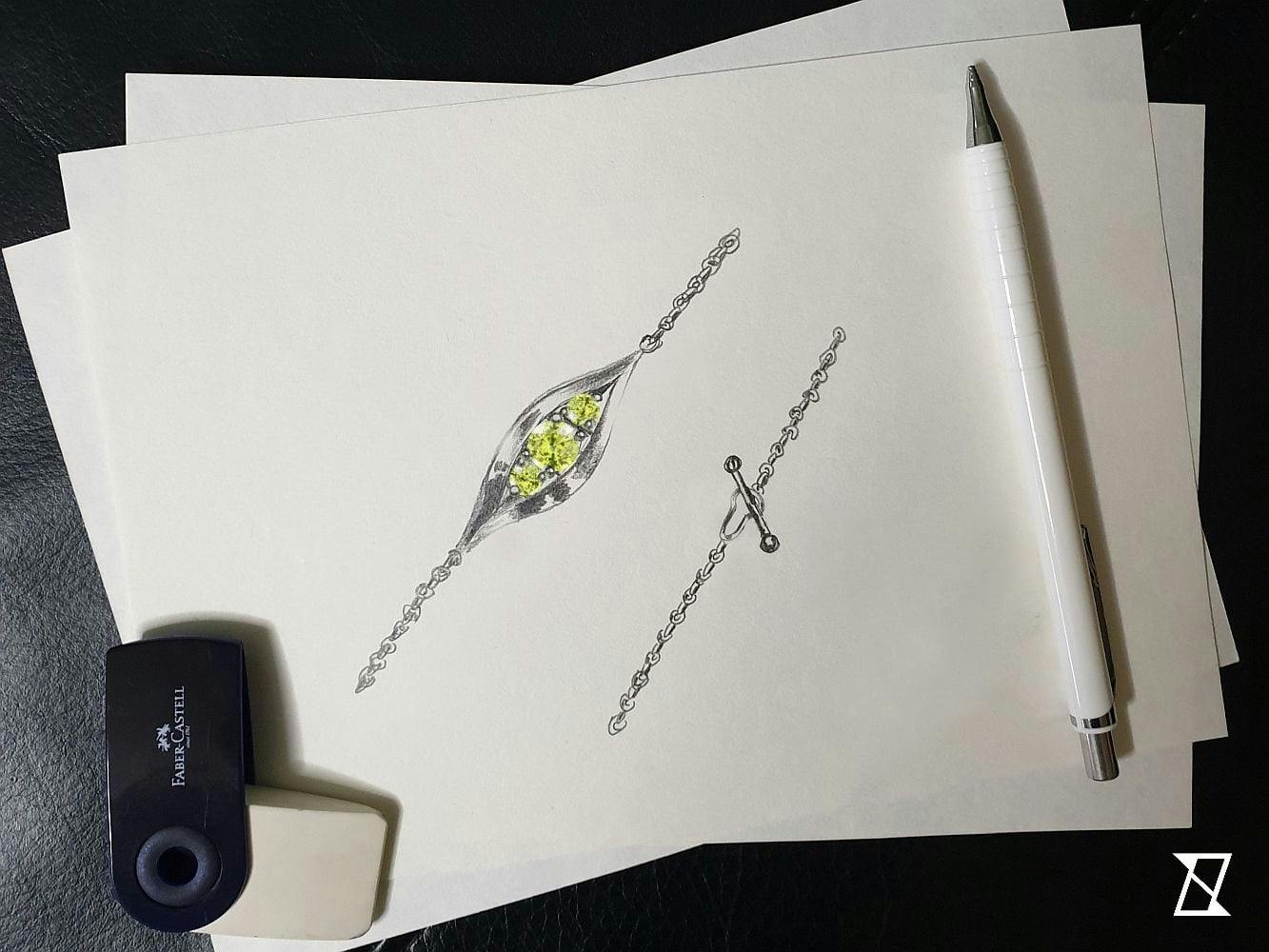 I designed the main setting in the shape of an eye. The iris is a bright yellow sapphire, complemented by small diamonds. The bracelet is closed with an American clasp in the shape of an infinity sign. The jewel is made of white 14k gold.